You can get paid to walk. There are lot of apps that pay you to walk. Although it may sound unbelievable there are many ways to earn cash for workout. There are enough ways to earn money from walking using mobile Apps. Walking is an excellent way to improve your health and mood also. Many people walk on daily basis. Why not earn a reward for it? Some of the apps are free while some are paid walking apps.
You can make some extra money by walking. It can be a great way for people to get active. It might sound doubtful that apps pay you to walk, and allow you to make money running. However, you have a few options to get calories cash in UK. Are you searching to make extra money or lose weight with additional incentives? Continue reading to learn how you can easily make extra money while working out.
Top Best Apps That Pay You to Walk in UK
Are you looking for an app paid to walk in UK? There are many. It's worth choosing between US and UK apps online if you and your family search for them. Although the US seems to be the market leader in earn to walk apps. However, there are many top-rated apps that allow you to earn some income while achieving fitness.
Sweatcoin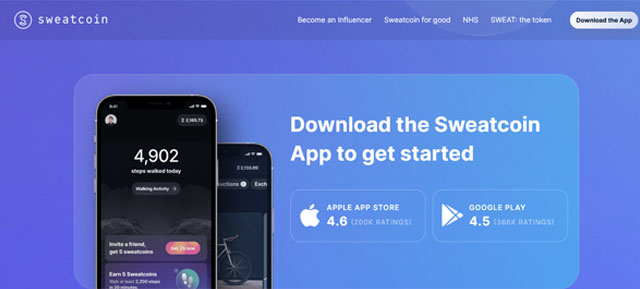 Sweatcoin is the best option if you're looking to make a living walking. The app allows you to make acceptable money if you walk more than 10,000 steps each day. Based on your steps count, the app will give you Sweatcoins as its currency. Currently, you can earn 0.95 Sweatcoins for every one thousand steps.
Although it may not seem like much, if you run and walk regularly, this can quickly add up to a lot of cash. There is a cap system that applies to each level. Upgrades are possible, but Sweatcoins will be required to do so.
Sweatcoins can be used to purchase from the in house shop. This makes it among few walk to earn apps that offers exclusive benefits. In the past, iPhones could have been purchased from Sweatcoins.
Charity Miles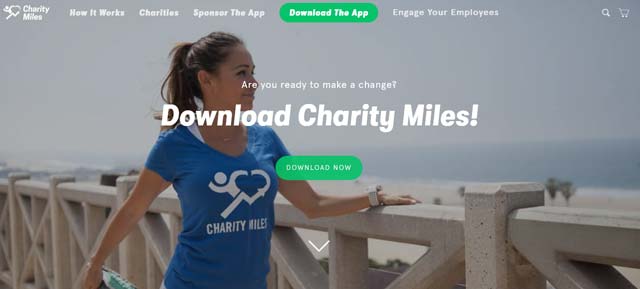 Charity Miles is a great option if you are more concerned about your health than making money. This app is the most different, out of all the apps that pay you to walk for free. This is because you not only earn money walking but also the cash you earn is charitable. There are a number of charities that the app offers, and for every mile you run/walk, it will donate money. Although it may not allows to earn for your own needs.
WinWalk
WinWalk, an Android app that allows you to earn one coin for every 100 steps taken. It won't track your steps using satellite tracking, so those who are worried about GPS tracking can rest assured. The app makes money as you walk. You can also convert cash from the board to gift vouchers. You can also claim more WinWalk coins if you feel lucky.
This exclusive store has many nice freebies that can be used as incentives for people who want to make money walking or simply moving in general. The voucher shop includes big names as Amazon and Costa, so it's worth checking out.
BetterPoints
BetterPoints appears a great combination of all these things. It has a number of benefits. You can sign up to participate in cycling or exercise of your choice. You can also choose to do other types of exercise if you don't like walking. This app makes money as you walk, in digital currency. Then it can be converted into voucher, which you can even spend on Argos.
To be rewarded, however, you will need to walk a lot. It's possible to develop better habits over the long-term, so it's not as bad as working for your money.
Are Pay-To-Walk Apps Good?
This is not an easy question to answer. It relies on multiple factors and on effort with such services and your fitness level also. All the good apps that pay to walk in UK require a lot of input. But it helps to become fit and move to improved life style. One thing that is common across all apps is patience. It's not possible to expect a lot of money just by going to upstairs twice in a day. To make it worthwhile, you'll need to invest the time.
It is a positive system which aims to, ideally, encourage good long-term habits. It can be fun to chase that rare voucher or additional Sweatcoins. But make sure you adjust your expectations. You should also remember that virtual currency can only be used in apps' own shop. Or you will be able convert in vouchers.
You can choose to partner with a brand or store you really like. This is a great way to make it worthwhile. But I do want to make it clear: there are very few ways that you can actually make money walking. Some apps allow you to place bets on fitness targets in the United States. This system seems to work for some people. However, it is not clear if this system will be successful across the Atlantic.
12 Other Apps That Pay You to Walk – Free Apps
It's no secret that staying active is important for your health. But what you may not know is that there are a number of apps out there that will pay you to walk. Whether you're looking to make a few extra dollars or just want to find a way to fit more exercise into your day, these apps are worth checking out.
Higi
Higi is a health and fitness tracking app that not only tracks your walking, but also provides insight into other areas like weight loss, or blood pressure. You can input all of this information about yourself including body fat percentage with the goal being to earn points.
Higi is a gamified health tracking app that not only tracks your physical activity, but also offers rewards for achieving goals in the form of discounts on products and services. The more you check into "health tracking stations" located across America at different pharmacies (with over 1500), Higi will give points each month based off how much exercise has been done–up to 1 mile per visit!
You can then use these earned point toward some awesome promotions like 20% off any purchase or free shipping offer with no minimum order size required; plus one-time gifts worth $50-$1000 depending what level customer they think YOU might be. Higi is a free app and is available on both iOS and Android devices.
FitPotato
FitPotato is a new fitness betting site that lets you bet on yourself to win cash. It's similar to StepBet, but instead of just allowing walking for money they require 3 separate steps sessions with different distances depending on how much time there has been since your last game – 6k steps each session is minimum requirement!
The prize pool is $1,000 and you have to bet 5 bucks on yourself. To actually win it all though – which means that any participants who do well enough in each session will be eligible for a shot at winning some money (and avoiding runner-up status).
The first one being 6k steps per walk/run OR jogged round! It doesn't really matter what type of exercise they choose because after this point we'll convert your data into calories burned so heeellll yeah broke my heart doing PT.
To keep track of your steps just you need to sync your weekly data by opening the app once a week. You can also use it as an opportunity for fun! The only downside I found in my experience with the app so far has been that there are some flaws still left untied – but they're working on them speedy-like.
MyWalgreens Health Goals (formerly Walgreens Balance Rewards)
Walgreens shoppers who love to walk can score some extra Balance Rewards points by doing so! If you sign up for the Walgreen's rewards program, there is one way that will earn money of those valuable walking rewards. It sounds like such a simple task to get paid to walk.
But it actually takes many people months or even years to earn points before they realize how easy this really could be if done on an everyday basis. Joining myWalgreens (previously known as Walgreens Balance Rewards) is free and you can earn up to $6/month just by walking!
That's not bad for saving on grocery shopping when you already working out for fitness. The best part about joining the program? There are health challenges that you have to complete. This include things such as going on a walk, working out at home or in public places like parks–and if your goal gets completed then they will reward you. If you have a pet then dog walking is also best way to earn from these free apps that pay you to walk.
StepBet
StepBet is the perfect way to stay motivated and challenge yourself. After you sign up, connect your fitness trackers (like Fitbit or Apple Watch) with StepBets algorithm, it will calculate how many steps it takes per day based on factors like height/weight ratio! Once this number available they'll provide goals that are achievable but still challenging enough so we can have fun while achieving goal together- most bets range between $40-$100 depending upon preference at their online casino webpage
The game is simple if you want to earn money. You have to hit your step goal 6 times per week for each of the weeks in order win! You are free to setup your own schedule. However, If you miss even one day though, say goodbye because there's no way back after that point unless something crazy happens where someone else wins instead (and takes all).
MapMyFitness
MapMyFitness is an app that will help you achieve your fitness goals with many related apps. These include MapMyWalk and MapMyRun. Both offer challenges for those who want to get in shape or simply have fun while doing so! It is also among other get paid to walk apps which uses fitness trackers so keep your phone with you while working out.
The apps are a great way to stay active and try new things. You can find challenges that will test your skills, as well as contests with fun prizes! The rewards are not in cash terms but they are exercise related items for free.
To track your workout at your own schedule you will need fitness tracker apps. The sensors on your phones are already built to connect. You can also use GPS features when tracking workouts-it's never been easier before now thanks again technology 🙂
Earn points by completing goals, activities and quests on the MapMyFitness apps! You can use these to trade in for rewards but not in cash terms. Mostly these prizes are related with workout.
LifeCoins
You can't beat the value proposition of LifeCoin. With just one day's worth, you'll have earned enough to take your steps for an entire week! And as a free user? You can only earn for outdoor steps (which is how Sweatcoin used to be) and as a free user, you're limited in the amount that daily rewards will earn. 5 Lifecoins per day is more than enough fun without spending any money at all right off the bat.
It is a paid walking app, by paying $4.33 per month will give you access to all of Azumio's premium apps, including their latest hit game "Love Me".
One great feature about this app is that it allows users the opportunity for daily rewards which can be redeemed by simply logging in each day! You'll also receive 10 LifeCoins per day while you are with a walking dog or any pet to achieve your fitness goals.
LifeCoin is a fun way to earn points that can be redeemed for all sorts of things from gift cards and products, but don't expect the same rewards every day because they're first come-first serve.
HealthyWage
Healthy Wage is the perfect solution for people who want to make money while they lose weight. You can earn credit by walking and then spend it on anything from fitness trackers, food co-pays or even cash! Most people who are searching for get paid to walk don't know that fitness tracker must be synced with their apps that pay you to walk.
HealthyWage is a revolutionary new way to lose weight. With this app, you can get paid for walking around town and even have your earnings multiplier increased by fulfilling tasks like taking stairs or running in place at work!
Do not just focus on the money-earning part; instead, think of it as an opportunity that will help motivate yourself during those hard days when all you want do anything but move.
You can make a weight loss bet with HealthyWage! You'll be able to gain money based on how much you weigh and the date that it takes for your desired goal (to lose 20 pounds or more)
The site offers different bets where winners will get paid out in terms of cash prizes. If this sounds good, head over now before someone else gets there first. There are some parameters that they consider for prize winner eligibility. You need to know all of your measurements for this betting game. There are five different categories (for both males and females): weight, height, sex, waist size, and more.
Fit For Bucks
The Fit For Bucks app is the perfect way to earn some extra cash while getting your exercise in. Whether you're walking, running, or hiking – there are all kinds of activities where this will help!
Get up, take a walk and earn some money! The Fit For Bucks app is perfect for anyone who likes to move. Whether you're walking or running – even hiking- this free app will give points toward rewards that can be redeemed at local stores like Whole Foods Market
I enjoyed using the "Fit 4 bucks" application because it made exercising easy peasy lemon squeezy. All I had to do was step onto my treadmill machine followed by navigating through different options.
You can redeem your steps for a wide range of awesome rewards! From free stuff to even winning big at casinos, there is no limit on what you might get with this app. The more steps you rack up, the better your chances for some great rewards. Here's what we've seen so far!
– free massage
– smoothie
– coffee
With Fit For Bucks, you can get rewards from L.A merchants physically. But online rewards are the best option across the US!
Evidation
Edivation is a great way to earn money and extra cash on your favorite exercises! The company formerly known as "Achievement" has now created an app where you can complete various workouts in exchange for payment. These include walking, running swimming biking or playing sports; there's something for everyone here – with over 100 different types of activities available at any time across the globe via this service it'll be hard not finding what works best depending upon how much free-time YOU have!!
A simple but effective solution awaits those among us patiently waiting in line behind our busy lives.
Logging your activities through Evidation is an awesome way to stay on top of what's going to your fitness goals. You'll get 6 points for logging food intake, sleep schedule, and weight loss or even gain! The best part? It only takes one point per activity per day so it won't take long before you have all lined up together like a nice little puzzle piece map (or sun ♥️).
Logging your daily exercise is worth it, as you can earn up to 80 points per day! For every ten thousand points you will get $10 in cash.
Either withdraw the cash or opt to donate it to one of the many charities available Achievement app. I've found that if you earn 80 points per day, then by four months from now (assuming no mistakes) you'll be at a $10 payout! This leads to the total of $30 per year with this reward system.
By downloading the app, you can sign up to take surveys that relate to health, and exercise. These are perfect if your favorite wearable isn't quite cutting it anymore! The compatibility with other apps like Fitbit, myFitnessPal makes this an even more valuable resource for tracking lifestyles aspects such as calories burned or steps traveled on a day-to date basis.
Earthmiles
EarthMiles is an innovative app to earn money as you walk, run or bike. The more difficult exercises pay even higher rates, so the more intense your workout the better are your earnings. The harder exercises earn higher Earth miles so it's easy to find a balance between fitness and financial gain! For Example:
Walking 1 km = 1 Earthmile
Cycling 1km = 3 Earthmiles
Running 1km = 5 Earthmiles
Earning miles is great, but why not spend them on something fun? Rewards include new health products and services every week! Earthmiles are the way to go if you want a discount on your health products and services. There are new rewards every week, but right now they are mostly discounts for healthy items like vitamins or exercise classes!
Rover – Earn by Walking Dog
If you're looking for a way to make some extra cash while enjoy dog walking, then sign up through Rover.com or their app! It is also another way to get paid to walk but you can raise money fast with walk dogs trick. This could be the perfect opportunity if both of those things sound like something that interests and engage with.
Handing out treats like they're going out of style, dog walkers can make more money by taking short walks with their furry friends. If you don't want to miss any days on the job and would rather not get paid per hour or hourly rate then consider becoming a professional pet parent! You'll earn around $20 for every short walk that your pup explores new territory while also getting some fresh air in tow – what could be better than THAT?
Hiring a dog walker is one of the most common tasks for people looking to find an extra pair of hands. Rover helps such people looking to hire a dog walker. But here's how you can do it other way: post flyers or hand out business cards to get leads, then call them all!
As soon as you get that new job, the first thing on your to-do list should be taking care of Fido. You can go for an enjoyable walk around town or head out into nature and explore some canine hiking trails!
Carrot (Now Optimity)
Carrot is a Canadian paid to walk app that started in British Columbia and later extends to other provinces. However, due to the lack of funds, they have shut down their service this year with no plans for a comeback. Optimity is revamped version of carrot, thanks largely because there's been greater demand than what was expected from users who wanted an easy way to earn points while walking around town with their fitness tracker.
It's still a bit early in the game for Optimity, so their rewards section lacks variety. Currently, they are rewarding raffles, Petro-Points, and More Rewards points which can be redeemed at any time. But they will soon let you get your hands on some awesome new goodies with new additions!
Thankfully, the earning opportunities on Optimity have stayed pretty similar to what they were when I first started.
Get Paid to Walk – There are many ways to earn gems in this game. You'll have the opportunity for steak bonuses if you manage to hit your daily goal on multiple days in a row!
Learn & Earn – This section is full of fun rewards opportunities and interesting facts. There's even a quiz to test your knowledge!
Challenge a friend – Looking for a challenge? Try going from being shy to talk with strangers in just one day! You can do it together too – have your best bud help out so that both of you reach those step goals by holding each other accountable.
Earn by Refferals – The easiest way to earn gems is by referring friends. For each of above tasks, you'll get a reward in exchange. Right now it costs 90 gems to earn 1 cent – not too shabby at all considering how much time was put into getting those rewards ready just waiting on someone else do their dirty work 😉
It's been tough going for me lately. My bankroll is weaker than ever and the rewards from playing this game just aren't enough to make up for it all without some help! I'll probably save my gems in hopes that something good will come along soon.
Best Walk to Pay App to Earn Most
If you are able to walk tens thousands of steps per day, Sweatcoin can pay you a lot. You will need to accumulate a lot of points, just like other apps that pay you for walking. BetterPoints is also a generous walk to pay app. All of the apps I looked at seem to be trying to help people who may not have the time or ability to exercise.
Which app paying the highest? Although Sweatcoins has a lot of great prizes and products, BetterPoints is offering a balanced reward. On the other hand Charity Miles is great for moral value because you're not only exercising regularly but also helping worthy causes.
However, Rover is great app among other fitness apps for dog owners to find a person willing to earn cash with this job. One can earn up to $20 with a short dog walk. But it is among other free apps which needs your phone's GPS.
Conclusion
Let's take a look at this once more. Are you really going to download and use walking apps that pay to walking? It makes sense to make additional money or make charity donations if you already run or walk regularly. Even if it is only a few pounds and a few vouchers, it's worth looking into for your favourite charities. Even if the app is running in the background, while you do your daily exercise, passive income can still be earned.
Unfortunately, this model is not the money-making wonder that many website titles would lead you to believe. It's still worth to earning some pocket money or to redeem gift cards. Have a look at the options. These simple services can help you change your life. You will only need an email address in most cases. You can download them all for free if your phone has enough space.