Stake review 2022 – Buying, trading, and selling stocks in the US markets has never been easier in UK. Thanks to trading applications such as Stake, which have appeared on app stores all around the world. Stake enables you to trade both the Australian Securities Exchange and the American Stock Exchange. Thus, allowing you to access both US and Australian stock markets while paying the lowest in terms of broker fees.
Because of the extensive regulations and taxes that apply to foreign investors, it might be difficult for them to invest in the US market from outside of the US. As a result, investing may be tough. But Thanks to Stake App, which offers the lowest possible fees and best trading options.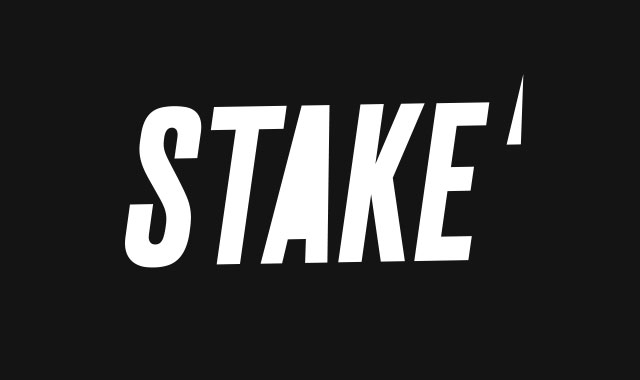 If you're looking to invest in US shares but don't know how to go about it, don't worry – we've got you covered. In this article, we'll show you how to buy US shares in the UK, including how to find a broker and what paperwork you'll need.
How to Buy US Shares in UK?
Buying US shares in the UK is a simple process, but there are a few things you need to know before getting started. For example, you'll need to open a brokerage account and have your documents in order. But don't worry – we'll walk you through the entire process step-by-step. To buy US shares in the UK, you'll first need to find a broker that offers this service. Not all brokers do, so it's important to shop around and compare your options. Once you've found a broker that meets your needs, you'll need to open an account with them.
The next step is to fund your account. This can be done by transferring money from your bank account or using a credit card. Once your account is funded, you'll be able to start buying and selling US shares.
When you're ready to buy, simply place an order with your broker. You'll need to type in the ticker symbol for the stock, as well as the number of equity you want to buy. Once your order is placed, it will be executed by your broker and you'll own the shares. It's important to remember that you may have to pay taxes on your profits when you sell your shares. Keep in mind the tax factor before investing, as it is important to enjoy profitable investments.
Stake Review 2022
Introduction to Stake
Stake is an app that allows investors in Australia and other countries to trade equities on US exchanges without having to open an account with a US broker. Stake users have access to over 3,500 distinct stocks and Exchange Traded Funds (ETFs) when trading, so they're able to make investments in equities that match their preferences.
You may also make substantial savings on brokerage fees by trading Australian equities and ETFs regardless of the amount you invest in them.
How Stake Works?
Let's take a look at what the app is designed to accomplish, and then how it actually works in practice. You can enjoy access to both an app and a regular desktop interface.
TrueLayer's bank transfer deposit method is extremely user-friendly. This allows you to link your account with Stake securely using open banking. That means you may make a deposit simply by entering a few information. The minimum threshold is £50 for deposits, which is quite generous given that many stock trading apps demand more money up front. Despite this, for the most part, this is still a low barrier to entry for most people.
Furthermore, it's a good idea to deposit money into your account with a good amount up front. So that you don't have to pay FX costs again and again on every small deposit or withdrawal.
How Much Stake Costs?
The Stake app is an excellent place to start investing. You may trade commission-free in the US market, which is a major advantage. Unlike its competitors, you don't have to pay commissions when you execute a US stock trade through their app. This is particularly beneficial for people looking for free stock access or those just getting started with investment. In addition, there are no account maintenance or holding expenses with Stake.
In Australia, Stake charges the lowest fee for CHESS-sponsored ASX trades in the country, flat at just $3 per transaction – regardless of how big or little your purchase is. Although, the basic version is free, however, there is a paid version also. Stake Black is a premium app that requires a monthly subscription of USD $9 to enjoy additional functions. For USD $90 (USD $7.50 per month), you may subscribe for a year.
There is one more condition for USD trading accounts. You must topup your account with US dollars, there is an option to transfer any US dollars into it. On the other side, presently Stake charges currency conversion fee of 0.7 percent, with a minimum of $2 as the lowest charge. Moreover, other rivals now charge significantly higher currency conversion fees than Stake does.
Stake Pros and Cons
Pros
This is a fantastic option for individuals from other nations who want to trade US equities for their own local currency.
US trades are free. This implies you won't have to worry about any additional fees when trading with Stake.
For Australian trading, Stake offers the lowest flat-fee brokerage.
To avoid paying a higher US tax rate on trading profits, you must submit your US tax form automatically. For this service, you will be charged $5.
With Stake invest in a part of a stock. You may buy or sell in fractional shares. You don't have to buy expensive stocks as a whole like Google or Nestle.
There's also a promotion of new sign-up, which gives new users a free stock gift just for signing up. For example, if you join Stake then get a free Nike, Dropbox, or GoPro stock just for signing up.
Cons
When you convert AUD into USD, or any currency in USD, you will be charged a 0.7% fee on deposits.
You'll want to open a Stake Black account if you wish to trade frequently. Because after selling out any shares, it will take approximately two days for your money to be available to you.
Charts are less detailed and past data is limited to three years.
If you want to access other worldwide markets in addition to the US and Australia, you'll need to search elsewhere.
Stake vs FreeTrade vs Trading212
Let's have a look at how Stake compares to the competition. Trading 212 and Freetrade are among the most well-known names in the United Kingdom, with comparable services, and they're now competing against Stake.
Stake and Trading 212 provide both US equities and ETFs, with Stake having an advantage in terms of the number of US equities and ETFs accessible. In terms of on-board assets, Freetrade has a smaller number than Stake, putting it into third place.
Stake also has a wealth of information and analysis, with which it outperforms Freetrade. On the other side, with the most recent version, which includes improved financial data and new capabilities its now outdoing Trading 212 too.
Stake offers a premium account with extra features at $9 per month – the top-tier 'Black' account. On the other side, Freetrade Plus is a paid membership program at £9.99 per month. Limited orders are one of the key selling points for Freetrade Plus, but in Stake's free account there is no such limit.
Freetrade has also established a significant number of its equities behind a subscription, making them only accessible to Plus members. Stake, on the other hand, does not limit account users with any stocks available, regardless of whether you have a free or paid account.
Is It Safe to Invest with Stake?
Stake is permissible in Australia, and the Australian Securities and Investment Commission (ASIC) is its regulatory body. FINRA regulates Drive Wealth, the US brokerage partner of Stake. In addition, it is a SIPC member (Securities Investor Protection Corporation).