How to Lower Down Your Sky Bill in 2022 – Don't let yourself be discouraged if you've had enough price hikes or your bills are increasing due to the termination of a discount deal. If you want to stay with Sky while considering the options available at SKY TV, which are not available with others — then use the power of bargaining, also known as the haggling trick.
Although there are far more TV providers and other free alternatives to view television programs and films at home, even at zero cost, paid subscriptions are increasing day by day. That is something we can't dispute. Many people have decided to stop paying for their Sky TV subscription to save money.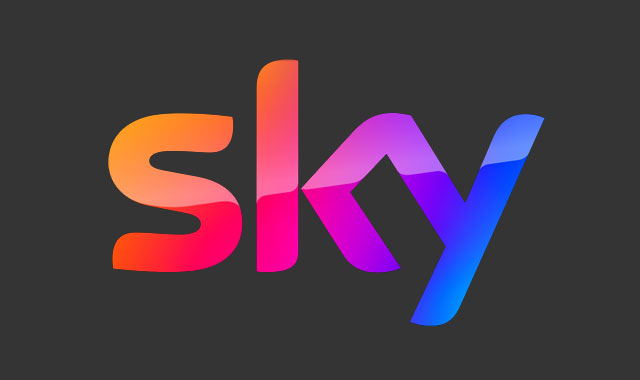 Is it possible to negotiate a lower price for your Sky subscription by threatening to cancel or demolish your contract? Perhaps yes, and sometimes no. For details, keep reading below.
How to Lower Sky Bill as an Existing Customer?
Login to your online SKY account and check available promos.
Drop some unnecessary channels from your package to reduce your Sky bill
Use the Haggling option
The first two are self-explanatory. The third is a little more challenging, but it typically, if done perfectly, results in the most significant discount.
Hunting for Promos at Online Sky Account
SkyTV has a page on its website where you can get active promos as a current customer. Log into your account and see what's available to you. Such offers help you in saving money by just clicking a button.
Dropping Unnecessary Channels
There's no easier or quicker way to save money on your Sky bill than to eliminate the unnecessary channels in your current subscription. For example, if you don't utilize your movie and sports subscription, you might save much cash just by canceling it. However, since these are frequently people's favorite stations, this isn't always a good option.
You can also try to drop the entertainment channels. The problem with this approach is that it will not let you save much. In the most extreme scenario, you could conserve around £10-20 per month on your Sky bill by reducing the number of entertainment channels.
Play Cancel Trick to Hit Sky's Retention Nerves
Why not haggle and keep your favorite channels if you're weary of the simple alternatives above and have exceeded your one-year minimum commitment?
Before you begin, please research and learn what Sky's special deals are for new customers and how their rivals, such as Virgin Media and BT Vision, stack up. When you know this, it adds a few more points to negotiate. To begin, follow the instructions listed below.
Just follow these steps.
Get in touch with them by phone (0333 7590 958) or chat to talk with them online. Phone conversations are typically faster, although few individuals like to hold personal discussions over the phone. Live chat allows you to receive a rapid response without enduring minutes of voice conversation, but obtaining a quick answer might take time.
A growing number of consumers are cutting cable because they can no longer afford it. If you're incensed about your circumstances and wish to voice your feelings, here are some things to say: "I'm dissatisfied that my loyalty isn't recognized." "It's too costly for me, as I want to save money.
Keep a cool head and keep negotiating. This discussion may last to 30 minutes since they'll look at downgrading your package/subscription or may increasing your discount. But express that you're unwilling to spend such a considerable amount. The agent will schedule you a date when your contract runs out (usually 31 days after making the cancellation request.
Now, wait for things to happen. Sky's retention department usually returns within two weeks after the cancellation request. Sometimes you will not hear from them, and you have to cancel. On the other side, they may call just a few days before the contract expires. Moreover, Sky's price reduction is generally between 30%-50%, but it varies from person to person.
Can I Cancel Sky Before Completing Contract?
Unfortunately, even if the price of your Sky TV bill increases, you cannot leave without paying the penalty. While on the other side, you can go with 30 days' notice if your broadband and phone invoice rises.
Does this Work for Broadband too?
It's not difficult to receive a reduction, but in general, Sky is not entirely eager to haggle for broadband and landline rental fees. But here, one will not be able to hunt huge discounts, but anywhere between 10%-20% is a realistic figure.
Sky TV Alternatives
Thankfully, these days are long gone. There are a lot of different choices available right now. Some services need to be paid for, while others do not. One may receive it through a TV aerial or satellite dish. Sky has no monopoly on movies or sports; however, they have access to BT Vision and Netflix.
Consumers who wish to switch their Sky TV, Virgin Media, or BT TV subscription but don't know where to begin can follow the below steps.
Netflix
There are a lot of excellent original and classic TV programs on Netflix. There are also award-winning movies that appear here days after their premiere. It's my favorite because there's usually something to discover, even if it's only one option. The cost is £5.99 per month or £9.99 per month for the premium.
The Netflix 4K plan, which costs £13.99 per month and includes four users, is the best option for those who want to stream in 4K. The top-tier plan, which runs £13.99 per month and consists of four users, permits up to four simultaneous accounts and upgrades where feasible.
Freeview
It is one of the leading television services in the United Kingdom. The UK is somewhat more advanced than other countries when it comes to TV aerial. In most homes in the UK, Freeview reception is available. To start viewing Freeview, you'll need a compatible TV antenna and a set-top box.
It will be challenging to locate compatible digital TV sets if you don't already have a Freeview-compatible television. In most cases, your equipment is correct. If you already own a Freeview-compatible display, you may purchase a basic set-top box from a supermarket.
More options include AmazonPrime, Chromecast, and AppleTV. Here is a complete round-up of free and paid options on SKY TV Alternatives.