What are Vanguard Funds and How do They Work. Vanguard Target retirement, Lifestrategy, Active, Index Funds are some options in VanVanguard is a great option for those who are interested in ETFs or index funds. Vanguard, one of the most well-known investment platforms, is based in the USA since 1975 but also offers a great service online for UK investors. What are the best Vanguard funds you can buy right now? It's a smart idea to take a look at Vanguard funds that have the highest performance over a given period if you're just getting started in investing.
There is lot of information available on the subject, and Vanguard offers many investment options that you can choose from. Let's now take a look at Vanguard's various investment options and funds. These have the potential for a good return over the next few years.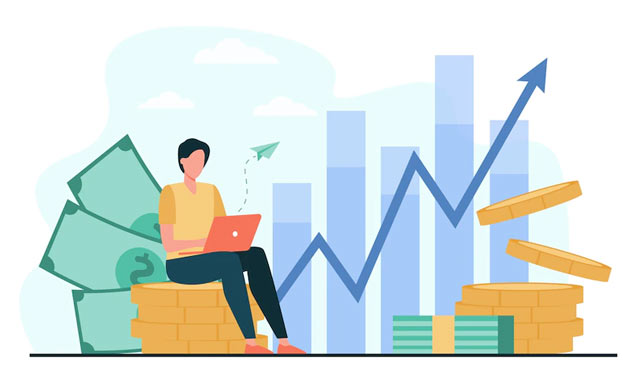 Note: It is important to remember that past reports do never assure future performance.
What is Vanguard Funds Index and How do They Work
Vanguard was founded in 1975 and manages a wide array of funds. It manages everything, from index funds to ETFs and even mutual funds. Vanguard is now open to retail investors in the UK. You can now directly invest from retailer's site. This can be done at a minimum of £500 lumsum or per month £100. Vanguards funds can be accessed at multiple brokers regulated by FCA.
Vanguard funds enable you to passively access the financial markets. This is particularly attractive for those who don't have any experience with stock picking. Another benefit to investing in Vanguard funds is the ability to access hard-to-reach asset types. This includes stocks and bonds even from new markets.
Vanguard UK Funds Types
Vanguard has many funds available in UK. The provider usually divide funds into these prime categories.
Lifestrategy: It includes various stock/bond splits with long-term plan.
Target Retirement: It allows for you to define a retirement year. Vanguard will adjust portfolio automatically on basis of multiple factors.
Mutual Fund: It is such an investment type which Vanguard manages actively.
ETFs: Funds listed on public exchanges are covered under this category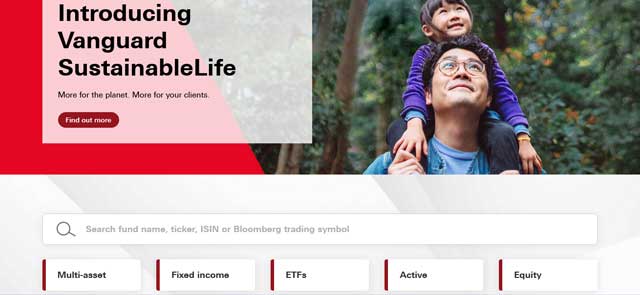 Vanguard Asset Types
Then you can choose the asset to which you want to be exposed.
Equities: It will invest 100% funds in stocks
Income: System will invest 100% of funds in income-giving bonds
Blended: System will mix funds between bonds and equities.
Money Market: These funds are extremely low-risk and one will invest in them for short-term goals. These investment products are designed to allocate funds to high quality government securities and bank deposits.
ETFs vs Index Funds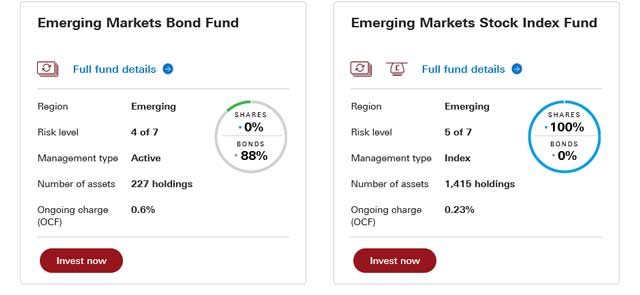 Vanguard has a variety of funds and ETFs that can be accessed online by their customers. Let's first look at the differences between the Vanguard fund types before we start to discuss the best Vanguard funds.
Mutual funds – It is the mix of all funds that fall under this category, such as active funds, index funds, blended funds, and bonds.
ETFs: These are a bit like stocks in that sense as they can be traded at any point during a business day.
Exchange Traded Funds are different from index funds, where price is figured only once per day. ETFs are often preferred over mutual funds because investments are smaller. ETFs are generally less expensive to operate and fees are lower also. These ETFs can be a good choice for beginners investors.
Target Retirement vs LifeStrategy
Vanguard offers blended funds, where you can invest in packaged equities and bonds. Vanguard offers two types of blended funds: LifeStrategy or Target Retirement.
LifeStrategy allows you to choose from five different combinations of equities and bonds. You can choose from 20% equity or 80% bonds, up to 100% equity. This is a passive approach. While active approach allows selecting funds and ETFs at your own will . It is ideal for those who are new to investing or simply looking for a more passive approach.

You can also manage your Target Retirement funds on your behalf. They are built with your risk tolerance and retirement date. Moreover, these funds can also be split in equity and bonds. As you get closer to your retirement date, they will automatically adjust towards a higher allocation of bonds.
Best Vanguard Index Funds
You should look at the data from the last 3-5 years when trying to find the best Vanguard UK index funds. It is important to remember that past reports do not assure future performance. This approach is not the best indicator of performance, but it is a good starting point. This guide will use data from the last three years to calculate the performance. Below are top index funds, at Vanguard UK based on recent performance.
US Equity Index Fund: This index fund has experienced 48.12% growth over the past three years, with a total growth rate of 516.99% since its inception. This index fund is the most successful in this category.
FTSE Developed World ex UK Equity Index Fund: This index fund, which is quite a mouthful, is still the most performing equity fund. This index fund has seen a 34.84% growth over the past three years.
ESG Developed World All Cap Equity Index Fund: This developed fund has a 35.46% growth rate over the past three years.
We are not examining diversification levels or the regular fees. However we do not endorse this as a recommendation, do your research before taking any decision.
Best Vanguard Active Funds
The following are the top active funds that have the highest performance in last 3 years.
Global Equity Fund After a difficult 2020, the ROI have been steady and stable with 44.3% growth in last 3 years.
Global Emerging Markets Fund: Similar to the previous, the fund experienced a significant dip at the beginning of the Covid-19. However, the fund recovers since then with 26.33% growth.
Global Credit Bond Fund: This hedged investor accumulation rounds out third position. It has rebounded strongly since early 2020. The three-year average growth rate is 21.26%, compared to the benchmark of 14.44%.
Vanguard LifeStrategy Options
As we discuss above, there are 5 combination available in LifeStrategy.
LifeStrategy funds allow you to choose between equity or bonds splits. This means that you can pick from one of packages depending upon your preferences:
20% Equity and 80% bonds
40% Equity and 60% bonds
60% Equity and 40% Bonds
80% Equity and 20% bonds
100% Equity
Higher equity shares mean higher risk factors. Remember that past performance should be taken with a grain of salt. If this is a concern, make sure you check those numbers in conjunction with Vanguard's risk assessment.
Target Retirement Fund Options
Vanguard currently has 11 funds under target retirement. They are first available starting in 2015 and 2020, then moving on to 2065. These fund's title are after the date you will likely retire, as you might have notice. Anyone born after 2000 could be considering the 2060 and 2065 funds, based on their state retirement age. However, if you are keen to retire earlier, then these funds may be a good option. You might also consider 2050, or earlier.
If you're looking at performance statistics across all retirement funds, there is a lot of data to crunch. Let's just take a quick look at the five-year facts. As of the end February 2021, the 2015 fund had seen a five-year growth rate of 38.45%. The 2035 fund's five-year performance is 58.94%. The 2055 fund is currently the most recent fund option with 5-year growth at 64.72%.
This data shows that the five-year growth rate is higher for those who retire later than the average. This is normal because of the way Target Retirement are built. As the retirement date is closer, the more allocations of safer investments (e.g bonds) are made.
Conclusion
Vanguard tries to cover all bases. They have a number of ETFs and funds that are very healthy for you to choose from. There are many options available, but there is no single option that will be the best. It is essential to consider how you would like to invest and how much you are willing to contribute, as well as when you wish to retire.
You don't have to choose the best Vanguard funds based on past performance. Instead, you should consider a wider range.
Inactive investment approach don't want the hassle of picking individual funds, they will be more interested in the LifeStrategy blend funds. Another option is to make passive investments elsewhere. Through a well-known UK platform like Nutmeg. No matter what you do, make sure you consider key factors such as your involvement, the fund and account options, and the fees.