How do you live on £1000 per month? The cost of living can vary from one area to the next. It can also vary from one person to another. You could quickly lower your expenses, bills, and costs to live below this magical number. Living on £1,000 per month is possible even with many responsibilities.
You will need to think creatively. You may also need to make lifestyle reductions. If you are interested in learning more and willing to make significant lifestyle changes to lower monthly spending, I have many ideas for you.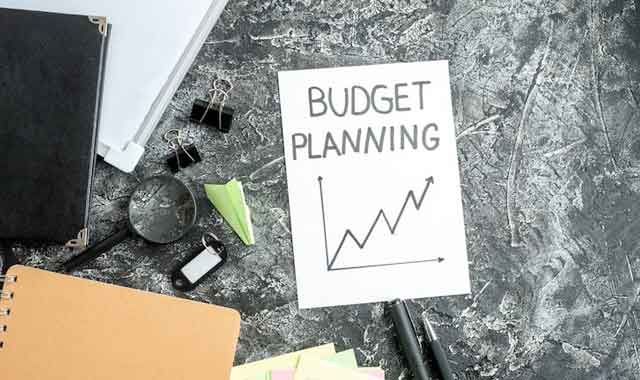 Here's How to Grow and Live on £1000 per Month
Slash, Reduce, and Cut Down
You will need to carefully examine your outgoing income to learn how to live with less than £1000 per Month. Maybe you are paying more than necessary in some areas. You might be paying more for services that you don't need. You might be charged hidden fees or direct debits that you haven't cancelled. Living on less than £1000 is only possible by cutting down.
You will also need a budget and a system for keeping track of your outgoings and incomings. One can do that manually with a spreadsheet. A budgeting app is another option.
Read More: How to Earn an Extra £100 a Week in the UK Online.
Which Thing to Narrow Down? – To Survive on £1000 Budget
Let's look at common reasons that can lead to extra monthly expenses. Take a look at grocery or shopping bills. Do you buy branded items? Are you willing to shop elsewhere if it's cheaper? Perhaps you are the type of person who purchases food with a full stomach. To draw the most out of your financial reach, you might consider starting eshop online.
Energy Bills
What are you giving out for energy bills? Is your tariff the most affordable as you require? Is there a way to reduce the amount of energy you use? Do not worry about looking at other energy suppliers or asking your supplier for assistance. Octopus Energy offers some fantastic deals, including £50 cashback. They have been my supplier for several months, and I am happy with their customer support. My tariff is also significantly cheaper than the one I had previously. They even covered the exit fees of my previous supplier.
Unnecessary Contracts
Are you currently enrolled in any contracts that you can cancel? Consider the services that you need and not what you want. That can include phone or entertainment contracts.
Cut down Travel Budget
Take a look at your travel budget. Are you able to afford your car anymore? Consider a cheaper option or public transport if it's cheap. Or you can also look for a car-sharing scheme. You can also cycle to get your things done. Here are a few suggestions to get you to start saving.
Reduce your Living Costs and Rent
Living costs will be a significant cash drain every Month for many people. Rent is the primary source of most of these expenses. Are you paying fair rent? Is it worth sharing a room with someone you know to reduce rentals? Many people, particularly students or graduates, prefer to share spaces to cut down on rental costs. You might also consider moving to a more affordable area if that is an option. That is not an option for everyone, depending on your family and work arrangements. If this is an option for you, it may be a great way to save money over the long term.
If you are looking for a low-cost rental, you might consider joining a house or flat sharing scheme. It will help if you look into rental or housing opportunities that include specific bills. That is a fantastic way to save money every Month. It will also help to be cautious when shopping for lower rent prices. You may have to pay higher rent fees to get less quality housing. If you rent from a reliable agency and request a tour of the property before you start, you should be able to get a good deal. If you are already renting and would like to share it with a mate, get permission from your landlord and show your property well!
Hunting for Coupons and Cashbacks
There are other ways to cut your daily costs. You may be already looking into coupons and vouchers if you are looking for how to live on £1,000. There are many sites for coupons and apps for cashback rewards. It's not a stigma to be able to save some money on your regular grocery and entertainment.
It's worth signing up to coupon sites or downloading apps like Groupon and Wowcher on your smartphone if you struggle to save extra. You'll often be able to save 10% on groceries and other items that you otherwise pay in full. Quidco is a great place to start looking at cashback sites. Getting credit back on large purchases such as energy bills, groceries, and accessories is possible. Although building up a decent cash stash through these options can take some time, it is still worth the effort.
Can I Live On £1,000 per Month?
It is simple to learn how to Live On £1000 a Month. It can be challenging to do this without practice and time. However, It will vary with how much money you are willing to give up each Month and whether you have other responsibilities that require more cash. You may be surprised at how much you can save if you put these ideas to use.